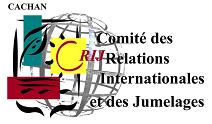 After a fruitful year 2018, with more than 20 international projects supported by the CRIJ, we already registered over 15 support requests from Cachan associations and schools, most of them already approved, in april 2019.

The CRIJ commitees work close together associations in order to finalize projects in progress before validation.

Exchanges of children aged 11~12 years, and musical exchange, both under CRIJ' responsability, are under preparation.

The CRIJ mission for 2019 was, within continuity, to carry on his action of support to Cachan associations working in areas of international solidarity, to Cachan schools at all levels of education, and to sport and culture associations, support for their international projects and exchanges.

Also the active participation of the CRIJ to the "week of international solidarity" organized by the city of Cachan, and especially the CRIJ visits to Cachan schools for the education of children about the reality of disadvantaged countries and our necessary responsability to help them.

In september was the celebration of the
50th anniversary of Cachan original partnership with Brunswick at that time.
The CRIJ attended of course this event with german officials.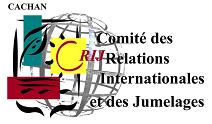 In 2019, new edition of
"Cinéregards Festival" dedicated to the african movie.In Cachan and neighbour towns

- european section :
trip to Birmingham
- sciences section :
trip to London
- Exchange UNAM Mexico



Musical exchange organized by the le CRIJ for the Cachan conservatory and the music school of Wolfenbüttel district.

Another year with a study trip to central Europe for the students of IUT Cachan.
in 2019 : Poland


After the Cachan team victory in the 2018 football tourna-ment, the FC Rautheim team visited Cachan this year during the Friendship Days.

"Collège Paul Bert"
Exchange with the highschool of Wolfenbüttel (see logo).
Stays both in Wolfenbüttel and Cachan
Also visit of Aix la Chapelle
for new students in german



Cachan handball team has visited their partners of Lehre close to Brunswick for their return annual meeting.

Kids 11~12 exchange with our partners of Wolfenbüttel district

ALC and Wolfenbüttel hikers met again in Cachan.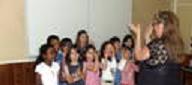 AKRI intends to create a center of digital education in the south-east of Madagascar

ADCS project aims to develop potatoe production in Kembélé (Mali)
Close to 70 attendants in 2019, increased number against previous year.

About half are children following the englisch course,
the other half are adults practising the english, german or spanish language.

The CRIJ conversational language courses start every year in september and last until june over the school year.


Fraternité Ubuvukanyi is increasing the available power supply of the Heath Center in Muyebe (Burundi)

Faleya builds a water tower
in Mali.

Consud creates a library in Sénégal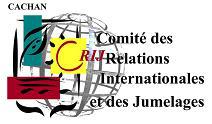 Echosteo trains osteopaths in Arménia
Solidago is again working on water supply in Madagascar