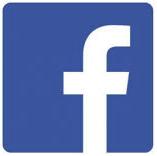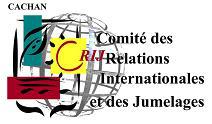 Support to Ukrainian People

International Relationships are a concern for all of us
CRIJ' Mission : promote these relationships at Cachan
International Relationships are not only a concern for world institutions, but also for every human being living in our modern and open world :
when we travel abroad for leisure or business
when we have daily contacts with partners in foreign countries
and we all want our children to have a a good understanding of this to-day world , complex and various.

Our benefits of international relationships are friendships, understanding of foreigners, culture, and

in fine

PEACE.
And what about the CRIJ ?
The CRIJ is offering to Cachan citizens his support to international projects they wish to carry out.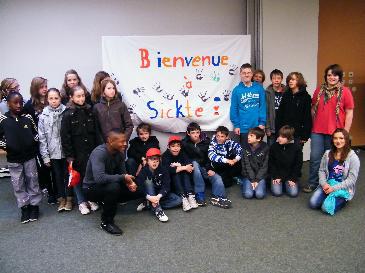 exchanges and discovery trips initiated by Cachan schools, as well as initiated by the CRIJ itself, from primary school to university.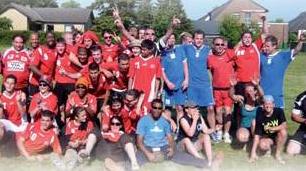 is there a better way than sport to let young people get close to each other across boarders ?
Cachan sport clubs (foot, hand, judo, ...) participate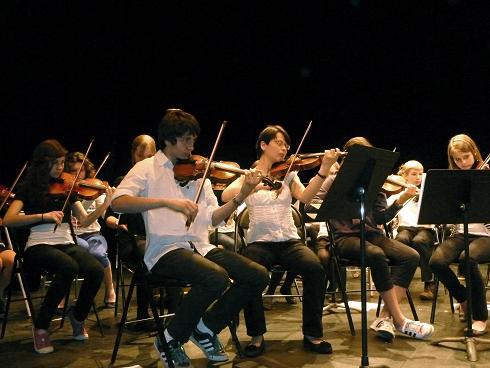 culture is another key issue.
music language ignores boarders
choirs, orchestra, visual arts...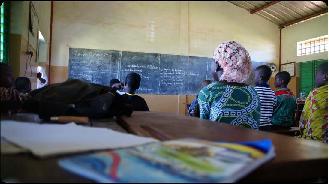 Cachan citizens offer their friendship with developing countries through association projects supported by the CRIJ helping disadvantaged populations.
Health, Education and Development are our main topics.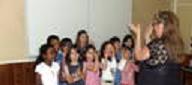 Language knowledge is often a prerequisite to communication with our foreign partners.
The CRIJ offers to Cachan citizens english, german and spanish conversation courses to preserve and develop their language knowledge.

The CRIJ serving Cachan citizens through their life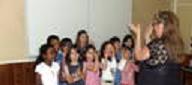 From the age of 4, young children may attend english first initiation at the CRIJ language courses, and follow during their primary school.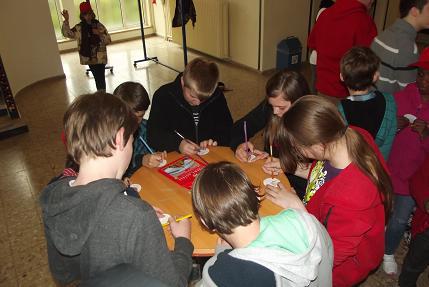 When they are about 10 the CRIJ organizes in november visits in their school to offer them an initiation to international solidarity during the city "International Solidarity Week"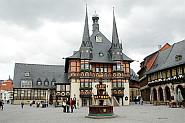 When 11~12 one week discovery trip and exchange with our german partners
fully organised by the CRIJ
"collèges" (secondary 11~15) organise exchanges and discovery trips, supported by the CRIJ.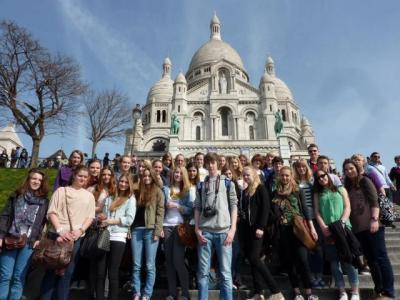 "lycée" (secondary 16~18) : the CRIJ supports also their exchanges and study trips organised by the Cachan lycée.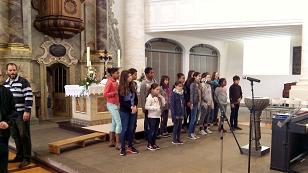 The CRIJ organizes the musical exchange of music schools of Cachan and our german partner, 4 days alternatively in Cachan and Wolfenbüttel including a common concert of the young musicians.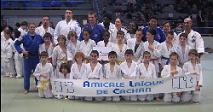 Teenagers and sports : the CRIJ is happy to support
the international meetings of Cachan sport clubs. (football, handball, judo, ...)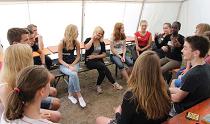 Youth 17~20 : the CRIJ gives a logistic support to the summer camp organized by 4 european cities
(France, Germany, UK, Poland).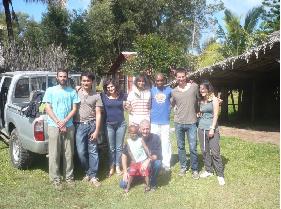 Students : some students associations carry International Solidarity projects, and the CRIJ is happy to support their actions.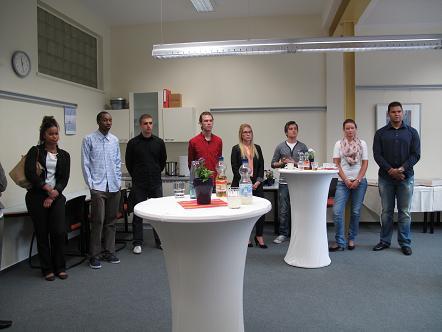 Higher education students : the CRIJ subsidies internship and study stay projects.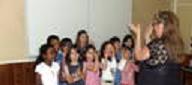 Grown-up and Students : the CRIJ offers, at any age, its language conversation courses in german, english and spanish to maintain and develop language knowledge.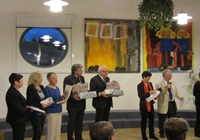 grown-up: culture association get the CRIJ support for their international exchanges, for example the
G. Migot Choir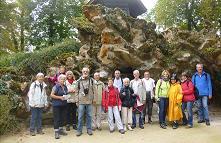 grown-up : any Cachan association may get the CRIJ support for international exchanges, when they want to share their passion with foreign partners, as for example the ramblers of "Amicale Laïque de Cachan".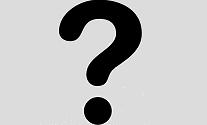 YOU : any international project you dream about ?
Then talk with the CRIJ !

How does the CRIJ operate ?
The main financial ressource of CRIJ is the subsidy of Cachan city, with in addition, subsidies from

- the state
- regional authorities
- german - french Office for youth (OFAJ).

and also CRIJ members fees, and Cachan families payments for their participation to activities like pupils groups exchange or language lessons for example.
The CRIJ president is Mr Gratien RUKINDIKIZA.

3 committees:
- International Solidarity
- School groups exchanges
- Sports & Culture
take care of the coordination of the projects with concerned associations.

The monthly meeting of the board is dedicated to the examination, the validation and the follow-up of projects.

Yearly reports are presented during the general assembly in june.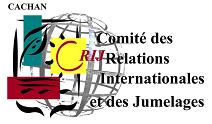 Each year about 20 international projects from Cachan associations and institutions get financial support from the CRIJ
André THELY left us on October 31st.

At the initiative of the MP-city mayor Jean-Yves Le Bouillonnec, André was one of the founders in 1998 of the Committee for International Relations and Twinning of the city of Cachan, where he succeeded Jean Vintzel as president from 2001 to October 2021.

Living in Cachan since 1960, he was accepted into the Ecole Normale Supérieure, providing a top training through research, leading to various teaching and research professions, on the Cachan campus. After a brilliant career as a teacher at the National Education in Cachan, he will end his professional career as Principal of the Maximilien Sorre High School in Cachan.

For over 20 years, André has made all of his expertise, all of his dedication, his generosity and much of his time available to the association, always with the aim of transmitting republican values.

We all owe him a lot. André was always a man who listening to others, the CRIJ loses a valuable animator but above all a friend that we will not forget.

To his wife, his children and grandchildren we renew our sincerest condolences.

His friends from CRIJ.